theatre with anatoly * 2007 anatoly.org *


I do not know, if I still have it in me, to write this or Joyce projects...

First, no-text shows from my long list -- Rashemon, for instance.

Lul, ET & touring
... in Addis Ababa?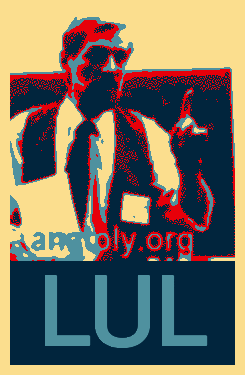 New "wish list(s)"? Re-newed.
...
Quotes & Thoughts:
---
* My Shows * amazon.com * Anatoly's Blog *

SHOWS * VIRTUAL THEATRE * Classes * Directing * Acting * Script Analysis * HamletDreams: 2001 * Dangerous Liaisons: 2002 * Biomechanics * FILM-NORTH * GeoAlaska * Theatre w/Anatoly * Books * Theatre Theory * Film Directing * Film Books * 200x Aesthetics * Web * Write * Book of Spectator * Mailing List & News -- subscribe yourself *
Blog + anatolant + R/G are Dead'08
Shows
Dream projects...
I do not know when I can get to this project "Jesus and Christ" -- the hyperdrama based on the four books of the New Testement.

The moment (days) of realization by Jesus that he is Christ. The rest is history (from 4 different points of view).

Maybe it should be done by four different groups and mixed within the webcast...

[ Images from my other shows: Island by Fugard ]

[ Simular project HIM, a chapter in the book in play's form: transformation of Ras Tafari into Regent (future Emperor Haile Sellassie ]
... Well, most likely it will be possible only after I retire from teaching...
PS
Some concepts do stay as dreams. But the dreaming is moving what we do...

We have to dream, to make a future...
NB
I like to "think out" (about) the show no less than to direct it...
©anatoly antohin. URL + date [ my shows : 1 * 2 * 3 * 4 ]

©2004 filmplus.org *


2006
@2002-2003 geoAlaska *
ACT and DIRECT photo-archives:
Stagematrix
Lijit Search
Film-North * Anatoly Antohin * eCitations * books.google.com + scholar.google.com


View My Stats
* cite: anatoly antohin. URL + date [ my shows : 1. writer * 2. director * 3. dramaturg * 4. actor ]

my yahoo: theatre + Anatoly' blog RSS * 600 Files: wrong subjects, bad theories
shows home: appendix * links * list * biblio * references * faq * new * notes * images * pix * show slides * archives * bookmarks * * keywords * swicki * flickr: stage * virtual theatre domains * notebook * map * store * My BLOGS * my shared page google * 2008 : my library books.google.com + amazon.com/kindle | my T-blog/directing

End Notes: profile.to/anatoly & Anatoly Antohin