* 2007


,font face=papyrus> 2008 and After : Hamlet and Postmodernity

[ 0 ] [ Public ]

... virtual theatre ?

lib.txt
---
* Hamlet2001 * + UAF Cut (scenes) *

* 2006: Postmodern Project
---
[ advertising space : webmaster ]
---

HamletWeb

my eGroups

2002....

Virtual Theatre Forum: subscribe!
vTheatre Files

2002: Dangerous Liaisons
For the visuals, go to Tara's (costumes) HD page and Kage's (light) page (photos)!

updates -- ? Other two guides, theory:

Method -- Apollo

3 Sisters, Mikado, 12th Night, Hamlet, The Importance of Being Earnest, Dangerous Liaisons, Don Juan
prof. Anatoly Antohin Theatre UAF AK 99775 USA (907)474-5253

* Themes Page Theatre Theory *
Hamlet-Test * Hamlet2002 webEvent * Internet2 Day presentation * Hamlet (flickr slideshow) *
THR121 Fundamentals of Acting Textbook Spring 2003:
Acting in Person and in StyleSubscribe to my Open Class @ 3sisters
---
---
THR221 Intermediate Acting (BM) Textbook Spring 2003:
Actors on ActingSubscribe to my Open Class @ 12night
---
---
Spring 2003: THR331 Fundamentals of Stage Directing Textbook:
The Director's EyeSubscribe to my Open Class @ Directing!
---
---
THR334 Film & Movies Textbook Spring 2003:
How to Read a FilmSubscribe to Open Class @ 200x Aesthetics
---
Ideas and the Script Analysis (see THEMES).

"Themes" -- how the public narratives could be organized. Or characters to judge. new: 2003 *
Summary
Shake Page (script)
Questions
I have to return to HAMLET pages. In fact, I am using Hamlet in all my classes.

2005: Total Acting & Total Directing *
THEMES directory *
Notes
Four Corners: Sophocles * Shakespeare * Chekhov * Beckett
Vladimir and Estragon = two grave diggers ... Rosencrantz and Guildenstern
Theme of suicide
... I miss the Ghost. A lot.
The past is here. Invisible... and waiting for revenge.
I understand existential horror better than "war with terror"...
NEW : Personal Politics -- ?
... Post(modern) doesn't mean that MODERN is over! Rejection, reaction --
After PoMo -- my nonfiction (POV, Post-AmeriKa, Theology of Technology).
... film600 --
---
index * 200X * Film Dir * Books * Theatre w/Anatoly * SHOWs * Script Analysis * Acting * DIRECTING: StageMatrix * Russian-American Theatre (RAT) * Theatre Biomechanics * Mailing List THR Theory * Classes Dir *
VIRTUAL THEATRE * links * appendix * list * faq * TEXT Method Acting * theatre-blog +
+ R/G are Dead'08 * 2009
HamletDreams Themes
* GODOT.06: Doing Beckett => main stage Theatre UAF Spring 2006 *
Man, Human

Self, Individual, Alone, One... That is the pix of the world beyond.

Mortal...

Death

Gate-coffin, the light behind it is different. Stop, freez -- the stages of living and dying.

After-life, after-death...

Love

Images? From the Forum:
Date: Wed Oct 10, 2001 2:13 am
Subject: Heather plays what if...

So, what if Ophelia and Hamlet are "Everyman" and "Everywoman"? They must, in each of them, be everything that their gender can be. Hence Ophelia is a mixture of virgin and mother and whore and death. She and Hamlet are inherently paradoxical and their tragedy may be that they never find equilibrium. There is this constant battle that tears each of them apart in their own way. I love Ophelia because I empathize with her. She faces the same struggles that every woman does, but to a more intense degree.
What if Ophelia died a virgin? She never got the chance to experience all the aspects of woman that she is and this angers her. Maybe the realization that Hamlet, the only man she could possibly have, he being Everyman and she being Everywoman, was never going to establish his equilibrium either, thereby depriving her of her chance at fulfilling herself. What if being deprived in life has made her hate Hamlet with a passion unmatched in death? What if she has come to the realization too late that death really is an end of everything and now she is in this limbo where she can never be anything ever again and so she regrets taking her own life and now hates herself as well? What if she has created this sort of alternate self to make up for what she could never have in life?
What is Ophelia was not sweet and pure? What if she was the vilest whore on the planet and repented by killing herself only after she saw her only chance at redemption i.e. Hamlet slip away? Now she has a chance at purity in death, but she can't break away from old habits. Just a few questions. -Heather

WomanHamlet's Dreams -- the screen!


Ham.
O that this too too solid flesh would melt,
Thaw, and resolve itself into a dew!
Or that the Everlasting had not fix'd
His canon 'gainst self-slaughter! O God! O God!
How weary, stale, flat, and unprofitable
Seem to me all the uses of this world!
Fie on't! O fie! 'tis an unweeded garden,
That grows to seed; things rank and gross in nature
Possess it merely. That it should come to this!
But two months dead!--nay, not so much, not two:
So excellent a king; that was, to this,
Hyperion to a satyr; so loving to my mother,
That he might not beteem the winds of heaven
Visit her face too roughly. Heaven and earth!
Must I remember? Why, she would hang on him
As if increase of appetite had grown
By what it fed on: and yet, within a month,--
Let me not think on't,--Frailty, thy name is woman!--
A little month; or ere those shoes were old
With which she followed my poor father's body
Like Niobe, all tears;--why she, even she,--
O God! a beast that wants discourse of reason,
Would have mourn'd longer,--married with mine uncle,
My father's brother; but no more like my father
Than I to Hercules: within a month;
Ere yet the salt of most unrighteous tears
Had left the flushing in her galled eyes,
She married:-- O, most wicked speed, to post
With such dexterity to incestuous sheets!
It is not, nor it cannot come to good;
But break my heart,--for I must hold my tongue!



Hamlet (I, ii, 146) 


9.11 and Iraq ...
9/11 images to use in Ordipus.

Our Tragedy: 2001
PS
Ideas Page and this one should serve to bridge the play with the present.

From: "michael karoly"
Date: Tue Oct 9, 2001 8:15 pm
Subject: mike karoly

Hello this is emike, eghost. I am thinking that our Hamlet at some point finds himself to be just a character - especially in these post-modern times, ehamlet vs. realhamlet vs actor vs eactor. a crisis unfolding a stripping away of identities. not just of / for himself, but of & for the apparent (and then at other times apparently false) other characters - Hamlet discovers subtext in others, and himself. Considers the possibility of being empty (an instrument to be played upon) and then suppresses the horrifying notion in order to act. (like we do as actors - consider/try-to-make ourselves empty vessels for anothers plot (revenge?why that) but cannot simultaneously be empty and take action -(otherwise the ghost would act, hamlet too) emptiness is ghostliness, cleanliness is godliness, but we are dirt-dust-ashes as well. I believe in Hamlets instability - not actually being someone (questioning makes us/him (more) human, and prevents stability/ stasis), hamlets extreme instability (makes him so 'real') builds extreme attachments to others/identities/relationships attachment to a tangible something/one else (ie an actor, a mother who is a mother who is/isn't a girlfriend who is/isn't a whore who is/isn't pregnant (is Gertrude/Ophelia pregnant - again) who is a mother of who, a purpose for living [revenge], friends/enemies, drama. (like a dizzying drunk trying to sleep clutching the carpet for vertigo relief -= but if you're really drunk like? Hamlet? asking questions about everything, you make the carpet spin with you, the whole room spins away, and then you have less to hold on to then you did before-- (hamlet ala pirendello one character in search of an actor, - the ghost is a character in search of an actor (why they have the same name) us all characters in search of an answer. vtheatre, cameras, lighting, quantum physics, nuclear bombs - Our technology helps us ask more spiralling questions about ourselves, and our reality. techno-Surveillance of Ophelia and Hamlet having sex/making love ( is she/he complicit in this surveillance. Do we show the implicit voyeurism of the Claudius + audience (Claudience) asking 'are the actors doing it? do they enjoy it ? do the actors characters like each other hate each other want to kill us themselves? (polongertruhamlehoratiopheliaetc.- and our 'real' or 'actual' audience--- tantalizing them ourselves with pornopromises (watch us play!) -- slapped with real-fake pain/love/reality/insanity/loss...The instability of the audience what is real isn't real - the 'news' - propaganda vs. journalism. The theatre -- this A-effect could have same destabilizing effect on Audience as it does on actor/ Hamlet.

Madness = Lucky's monologue (postmodern take on knowledge).
NB
Death first -- and only then life; pomo conditions.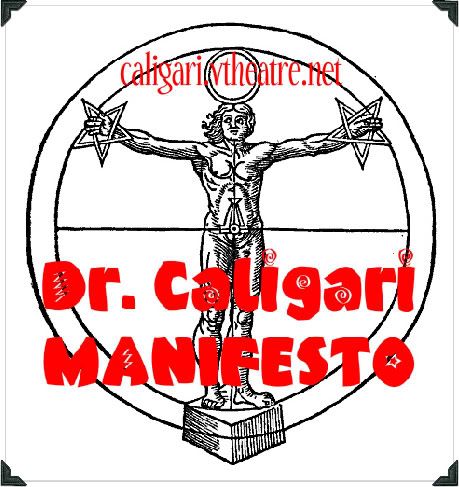 @2001-2002 hamletdreams *
* HamletDreams WebEvent *





The Theatre Banner Exchange



,p>

2008 : 2005-2006 Theatre UAF Season: Four Farces + One Funeral & Godot'06
Film-North * Anatoly Antohin *
View My Stats * cite: anatoly antohin. URL + date [ my shows : 1. writer * 2. director * 3. dramaturg * 4. actor ]

support pages: appendix * links * references * list * notes * FAQ * dictionary (legal) * text * webshow * R/G are Dead * pomo.vtheatre.net * virtual theatre *