* 2007 - 2009


LUL theatre & film
NEW (web) version

...

blog.txt -- antohin.wordpress.com

LUL : SHREW-3 :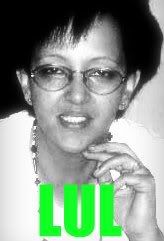 lul.sellassie.info -- subscribe!
---
Shows * 2004 season * Adapted from the Shakespearian Classic * Your production eGroup : groups.yahoo.com/group/12night -- subscribe!


video version in ET ?

Feb. 2004: this is a new directory to develop the script for the next season UAF main stage.
---
---
FILM-NORTH & VIRTUAL THEATRE

[ advertising space : webmaster ]
BANNERS + POPUPS + LINKS


Stage Directing Theory

my calendar
vtheatre.net
act.vtheatre.net
direct.vtheatre.net
film.vtheatre.net
script.vtheatre.net
shows.vtheatre.net
web.vtheatre.net
method.vtheatre.net

Theory of Spectatorship
webmaster
Key Terms: Glossary

plays @ amazon

GeoAlaska: Theatre & Film


theatre books
Mailing List & News -- subscribe yourself *

my eGroups

Method for Directors?

* Themes Page Theatre Theory *

* stageplays *

ShowCases: 3 Sisters, Mikado, 12th Night, Hamlet, The Importance of Being Earnest, Dangerous Liaisons, Don Juan
Summary
RSC

Mikado

I have to go back to songs page: rap is a cover for feelings and love (should I include them; and then the transformation to Elvis?). Her melody, his melody.
Questions
Why to do it now? How does it fit the virtual theatre direction? Web only?

meyerhord.us

2005: Total Acting & Total Directing *




Theatre UAF: Mamet'07

Evolution of songs, costumes, colors [ visualization ]
Notes
"The Sly of this production is a modern day somewhat over-aged biker type who makes a tumultuous entry via the aisle. Wielding a flash camera he drunkenly tries to take pictures of people in the audience. The ruckus he raises brings on several pretend ushers to subdue him. (The camera is the first of many present-day props that propel Shakespeare's little war of the sexes into the millenium). When Sly explodes from aisle to stage he literally brings down Neil Patel's turquoise scrim curtain painted with "The Williamstown Players Present The Taming of the Shrew) and is captured on a hospital guerney and taken away by a police escort -- making way for the real story to begin and for Sly to return to the stage as Petruchio. Bear in mind though that I said Sly was the show opener and closer. I won't tell you why and how,he returns but anyone rude enough to head for the exit before the actors have taken their final bows, will miss the bookend conclusion of the prologue." curtainup.com

"... In closing, a word about two words: shrew and shrewd. The adjective shrewd as in artful or cunning derives from the Middle English term shrew to describe an ill-tempered, scolding woman. Shakespeare's Katherina fits both these terms. When she meets her match in a man whose nasty streak reflects hers (after all, she at one point ties her sister to a table), she shrewdly takes the measure of her situation and in capitulating turns the crass fortune hunter into a loving a husband."




pix

She is my goods, my chattels; she is my house, My household stuff. [Petruchio, III.ii.229-230]

...

Index * appendix * links * list * Students * Spectator * Virtual Theatre * Script Analysis * SHOWS * Film Theory * Film Directing * Plays * Write * Web * Classes * Bookmark vTheatre! Mailing List & News -- subscribe yourself * Method Acting for Directors *
The Shrewing
Motifs are recurring structures, contrasts, or literary devices that can help to develop and inform the text's major themes.
Symbols are objects, characters, figures, or colors used to represent abstract ideas or concepts.
Shakespeare is thought to have written The Taming of the Shrew between 1590 and 1594, although the only version that has survived is the one published in the First Folio in 1623. It appears to have been staged several times during Shakespeare's lifetime at both the Globe and the Blackfriars theaters, and a sequel written by John Fletcher between 1604 and 1617 attests to its popularity. It was also produced in 1633 at the court of Charles I.

The play has a complex structure. It begins with a two-scene "Induction" or introductory segment, which concerns an elaborate practical joke played by a nobleman on a drunken tinker. At the end of the Induction, the various characters settle down to watch a play. This "play within a play," which in turn consists of a main plot and a complex subplot, constitutes the main action of The Taming of the Shrew.

Shakespeare appears to have drawn on many sources in writing the play. The character of the "shrew"—a word used to indicate an opinionated, domineering, and sharp-tongued woman—is found in the folklore and literature of many cultures. The earliest example in English drama is thought to be the character of Noah's wife in the medieval mystery plays. In the sixteenth century shrewish wives were featured in a number of plays, many of which depicted cruel physical punishments for the shrew. The principal source of the Bianca-Lucentio subplot is George Gascoigne's play Supposes (1566). Gascoigne's play was itself derived from an Italian play, Ludovico Ariosto's I Suppositi (1509), and many of its elements can be traced back to the classical Latin comedies of Plautus and Terence. As for the Induction, the story—of a poor man tricked into thinking he is a nobleman—was common in Europe and Asia in the sixteenth century and is at least as old as the story of the Caliph Haroun Al Raschid and the beggar Abu Hassan in The Arabian Nights. In addition, an anonymous play entitled The Taming of a Shrew and published in 1594 is generally thought to be either a pirated copy of Shakespeare's play or an inaccurate copy of an earlier play that may have been another source for Shakespeare's version. While the action of The Taming of a Shrew is very close to that of Shakespeare's play, both the language and the names of the characters are different. One interesting difference between the two plays concerns the Induction. In Shakespeare's play as we have it, the characters in the Induction are not mentioned in the text after the end of Act I, scene i. In A Shrew, on the other hand, the story line of the Induction is brought to a conclusion at the end of the play. Some modern productions of Shakespeare's Shrew incorporate material from The Taming of a Shrew in order to complete the story introduced in the Induction. Others eliminate the Induction altogether.

Like Shakespeare's other plays, The Taming of the Shrew lends itself to a variety of interpretations, both onstage and in the field of literary criticism. Moreover, modern interpretation of the play is complicated by the centrality to the play of issues that are hotly debated in our own time—in particular, the question of what roles men and women can and should play in society and in relationship to each other. Is Petruchio a loving husband who teaches his maladjusted bride to find happiness in marriage, or is he a clever bully who forces her to bow to his will? Does Katherina's acquiescence in playing the part of obedient wife reflect a joyous acceptance of her assigned role as a married woman and the beginning of a fulfilling partnership with her husband? Does it, instead, mean that she has learned to play the obedient wife in public so as to get her own way in private? Or does it reflect the defeat of a spirited and intelligent woman forced to give in to a society that dominates and controls women and allows them only very limited room for self-expression? Our own answers to these questions may have less to do with the play itself than with our attitudes towards the issues and ideas it explores.

A REALLY SPECIAL GUY: A very intelligent man wants to meet a girl who is imaginative, intelligent, determined, brave, very talented, truly ambitious-I am all of these. I'm searching for a girl who is truly my equal; who thinks great thoughts & dreams great dreams, who has real greatness within her soul. If you're the girl I'm looking for, respond with your phone number or e-mail address and I will contact you. BOX 19114

BIG CUDDLER: WWWM, 61, living on the shoreline in Connecticut. I do extensive traveling for my business and have many interests. Looking for a lady, 45 to 65, N/S, social drinker, no religious preference, children are okay, who knows the difference between love, caring and sharing. No drugs, head games or players. Box 18759
ABUNDANTLY CREATIVE...

...Gifted male, in search of bright, intuitive, ebullient, 40's to 50's, physically fit, reflective, emotionally intelligent, companion/friend to share and thrive together one day at a time, openly affectionate without expectation or assumptions. I'm known in the Arts and Design, 60, healthy, energetic, appealing, adventurous, blue eyed, balding, articulate, ready for a mutually supportive relationship. What about you? Box 17846

AGING ROCKSTAR LOOKS: Well-traveled man, ageless 50's, slim, Illustrator/Fine Artist/Classical Harpist, seeks attractive woman who loves walking, Metropolitan museum, film, speaking French. Long hair a plus. Photo. Box 18851
PS
Marriage as an Economic Institution: As a romantic comedy, the play focuses principally on the romantic relationships between men and women as they develop from initial interest into marriage. In this respect, the play is a typical romantic comedy. However, unlike other Shakespearean comedies, The Taming of the Shrew does not conclude its examination of love and marriage with the wedding. Rather, it offers a significant glimpse into the future lives of married couples, one that serves to round out its exploration of the social dimension of love.
NB
Disguise figures prominently in The Taming of the Shrew: Sly dresses as a lord, Lucentio dresses as a Latin tutor, Tranio dresses as Lucentio, Hortensio dresses as a music tutor, and the pedant dresses as Vincentio. These disguises enable the characters to transgress barriers in social position and class, and, for a time, each of them is successful. The play thus poses the question of whether clothes make the man—that is, whether a person can change his or her role by putting on new clothes. The ultimate answer is no, of course. In The Taming of the Shrew, society involves a web of antecedents that are always able to uncover one's true nature, no matter how differently one wishes to portray oneself. Tranio, disguised as Lucentio, needs only to bump into Vincentio, and his true identity surfaces. As Petruccio implies on his wedding day, a garment is simply a garment, and the person beneath remains the same no matter what disguise is worn. Fathers and Their Children: The several father/child relationships in the play—Baptista/Bianca, Baptista/Katherine, Vincentio/Lucentio—focus on parents dealing with children of marriageable age and concerned with making good matches for them. Even the sham father/son relationship between the disguised pedant and the disguised Tranio portrays a father attempting to make a match for his son, as the pedant attempts to negotiate Tranio's marriage to Bianca. Through the recurrence of this motif, Shakespeare shows the broader social ramifications of the institution of marriage. Marriage does not merely concern the future bride and groom, but many other people as well, especially parents, who, in a sense, transfer their responsibility for their children onto the new spouses.

AS YOU LIKE IT: Witty, upbeat, compassionate, Manhattan Attorney, 6' tall, almost handsome, late 40's. Seeks lady, 35 to 45, for mutually rewarding diversions and LTR. Box 24033

* Over fourteen film versions of The Taming of the Shrew have been produced. In 1953, MGM released Cole Porter's musical rendition of the Bard's popular comedy, starring Kathryn Grayson and Howard Keel. The movie's title -- Kiss me Kate.

Quotes & Thoughts: for now -- see Dangerous Liaisons pages!

[ use Google to search my both, theatre (vtheatre.net) and film (filmplus.org) sites! subscribe to forums: dramlit, directing, acting and etc. ]
©2004 filmplus.org *


teatr.us

* home * about * guide * classes * advertise * faq * contact * news * forums * mailing list * bookstore * ebooks * search * calendar * games * polls * submit your link * web *

Get Site Info Shrew slide show *
Tale of the Shrew *
John Dryden (Of Dramatic Poesie by John Dryden - 1668) : To begin then with Shakespeare; he was the man who of all Modern, and perhaps Ancient Poets, had the largest and most comprehensive soul. All the Images of Nature were still present to him, and he drew them not laboriously, but luckily : when he describes any thing, you more than see it, you feel it too. Those who accuse him to have wanted learning, give him the greater commendation: he was naturally learn'd; he needed not the spectacles of Books to read Nature; he look'd inwards, and found her there.

* THR470 Film Directing Spring 2004 *

... The only mention of his wife in Shakespeare's will is the famous bequest of his "second best bed."
... In any event, we see that Shakespeare was well established in the London theater world by the end of 1592. By this time he had probably already written The Comedy of Errors, Taming of the Shrew, perhaps Two Gentlemen of Verona, the three parts of Henry VI, Titus Andronicus and perhaps even Richard III. Assigning dates to the plays is, on the whole, a very difficult and finally irresolvable business. When dates are assigned in this essay, they are simply best guesses based on the painstaking work of monumental scholars such as E. K Chambers and John Dover Wilson. For a more complete treatment see a canon of Shakespeare's works. Use the BACK button on your browser to return to this page when finished. For detailed discussion of dating issues of the plays, one cannot do better than consult the introductions to the various Arden Editions of the plays.
Shakespeare's chief rival among early Elizabethan playwrights (then as now) was Christopher Marlowe, who had by this time (he was murdered in 1593) written his Tamburlain plays, Dr. Faustus and The Jew of Malta. Had Shakespeare died in the same year as Marlowe, his accomplishment would have been thought remarkable, but Marlowe would undoubtedly have been given the precedence as the better of the playwrights by subsequent critics. Fortunately for us, there was much more to come.
act.txt --
DIRECT images:

2005-2006 Theatre UAF Season: Four Farces + One Funeral & Godot'06
Film-North * Anatoly Antohin
View My Stats * cite: anatoly antohin. URL + date [ my shows : 1. writer * 2. director * 3. dramaturg * 4. actor ]