sex and money?
* 2007 - 2009


Lul : SHREW-3 : 2009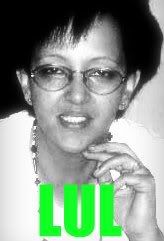 lul.sellassie.info - subscribe!

... Brecht & Lul Readers Theatre : combination of scenes [Lul Rep actors] and Lul (club members) readers -- Lul Classics format!
---
Shows * 2004 season * Adapted from the Shakespearian Classic * Your production eGroup : groups.yahoo.com/group/12night -- subscribe!

Feb. 2004: this is a new directory to develop the script for the next season UAF main stage.
---
---
FILM-NORTH & VIRTUAL THEATRE

[ advertising space : webmaster ]
BANNERS + POPUPS + LINKS


Stage Directing Theory

my calendar
vtheatre.net
act.vtheatre.net
direct.vtheatre.net
film.vtheatre.net
script.vtheatre.net
shows.vtheatre.net
web.vtheatre.net
method.vtheatre.net

Theory of Spectatorship
webmaster
Key Terms: Glossary

plays @ amazon

GeoAlaska: Theatre & Film


theatre books
Mailing List & News -- subscribe yourself *

my eGroups

Method for Directors?

* Themes Page Theatre Theory *

* stageplays *

NEW:
2009 [ shrew/doc ] * Shakespeare, Comedies, Chronicals, S Script Analysis, Hamlet Dreams, 12th Night *
Internet2 Day presentation *

ShowCases: 3 Sisters, Mikado, 12th Night, Hamlet, The Importance of Being Earnest, Dangerous Liaisons, Don Juan
Summary
How to use the old Shake pages? And the egroups archives!

Mikado

"Liberating Power of Love" -- DIRECTOR'S NOTES:

* Why to do it now? This is the first question any director asks himself. Educational goals are obvious -- Shakespeare, comedy, classic, big cast... Artistic reasons are even more important.

Last year the Internet dating service hit the record mumber and it's in billions of dollars! You see the ads everywhere. Yes, it's not easy to find your match in fast moving global world -- and even more difficult to get the "match made in heaven" (ideal marriage).

Family? Love and marriage? How come that for every wedding we have one divorce? Maybe old Shakespeare has the answers for Americans? After all, his tale is told from the stage for over 400 years. What are the secrets of Petruchio and Katharina?

They learn the worse about each other even before they meet! They hide the best of them; their respect for each other, love and admiration. Their struggle, really a mutual taming, is 'the old game'--they test each other, school each other. Petruchio is not an "improver" of Kate, he does change her, as she changes him, for the better!

... if his work is indeed supposed to be timeless (as I believe it is) then it has to be relevant to today. Today? More than ever! Sir Arthur Quiller-Couch summed up the general attitude toward the play when he wrote in the New Cambridge Shakespeare (1928) that The Taming of the Shrew may not be Shakespeare's greatest comedy to "any modern civilized man," but it is always a success when acted on the stage. Did you noticed "modern civilized man"? One has to go beyond PC to discover the games lovers play. Discover the liberation given by love, being in love and falling in love. I think The Shrew will be performed a thousand years from now, because it's goes against the hypocrisy of pop-culture approaches to love, marriage and family matters.
Questions
How does it fit the virtual theatre direction?

meyerhord.us

2005: Total Acting & Total Directing *




Theatre UAF: Mamet'07

Evolution of songs, costumes, colors [ not done ]
Notes
Courtly Love v True Love: marriage is based on the largest dowry, love at first sight, men bidding for a wife, great love that grows through understanding between two people, domination and inequality of power within marriage, people changing once the 'courting' is over.




Pete: Boyce goes on to say that "The violence in The Shrew -- except for the beatings of servants ... is limited to Katherina's own assaults on Bianca and Petruchio" (626). Nor is Boyce alone in his belief that Petruchio is physically kind to Kate; as Robert Speaight writes, "It is only to others that he is rough" (59).


...

Index * appendix * links * list * Students * Spectator * Virtual Theatre * Script Analysis * SHOWS * Film Theory * Film Directing * Plays * Write * Web * Classes * Bookmark vTheatre! Mailing List & News -- subscribe yourself * Method Acting for Directors *
The Shrewing: Notes
Images: montage!
"The Taming of the Shrew is a comedy that makes a lot of people uncomfortable, if not downright upset, given what from a contemporary perspective can only be seen as its overt sexism. Katharina, better known as Kate, the wild-tempered and shrewish daughter of a wealthy Paduan merchant, finds herself subject to the authority and will of her new husband, Petruchio of Verona. The newlyweds engage in a series of ferocious marital skirmishes that leads to a famous speech in the final scene in which Kate advocates a wife's total devotion to her husband and lord. Nowadays, this scene is often played with extreme irony, sometimes to the point of having Kate wink to the audience to signal the insincerity of her capitulation to male dominance.

For Serban, this approach is unsatisfying and inadequate. In those productions, he jokes, "the play should be called The Untaming of the Shrew. If we could change the title, it would be fantastic. But that action is incorrect. Four hundred years ago feminism did not exist. Kate's final monologue was not shocking. She had to look tamed. Today, you still have to believe she is tamed -- in spite of feminism." The challenge for Serban is to do that without utterly alienating his audience, and the key to that is getting the play "to work simultaneously on different levels."

First, there is the undeniable level of broad and boisterous farce that goes back through the Italian commedia dell'arte to the ancient Roman comedy of Plautus. This is the horizontal axis of the play, as it were, with its battle of the sexes, romantic machinations, and comic by-play. Then there is the vertical axis, what Serban calls the play's "parable of the soul." As he sees it, "inside each of us there is a shrew, an animal, a beast, an uneducated part of the self, a horse that kicks that has to go to school. The whole play is an allegory for how one can tame the beast inside one's self." For Kate, that way is to use Petruchio as a surrogate psychiatrist who "mirrors her madness in doing something wild just to show her how she is. The more she sees herself, the less she wants to be that way. By the end, she is free from inhabiting that beast in herself." On this level, Kate's final submission is not so much to her earthly husband as to some higher spiritual imperative.

Serban's dual interest in the physical and the metaphysical aspects of the play accounts for his decision to retain The Taming of the Shrew's so-called Induction, a prologue to the action proper that features a drunken tinker named Christopher Sly who wakes up from sleeping one off to find himself transformed into a well-to-do nobleman. The play that follows is actually one being presented by a traveling theater troupe specifically for him. This raises abiding Shakespearean questions about the nature of identity and the self, about reality versus illusion, about the theater itself, questions that Serban promises to give a decidedly Pirandellian twist. "There is a need and a desire in me to reach something that touches the miraculous. I think that's why I keep working in the theater. I make theater in search of the miraculous."
[ ]
I try to credit all the sources (links, names), I collect everything I see relevant to the show and the concept (in progress) -- for myself, deigners, actors, students. All "production notes" or "director's books" (notebooks) have the same structure. Title, intro, notes, text breakdown (sometime even down to "French Scenes"), main characters' pages and so on. This is my preporartion for the show, for rehearsals. to save myself time and everybody else who is involved in. I hope I could serve the cyber-readers as well.
I gave up long ago on the idea of making my webnotes into "full" texts. I have to leave it in unfinished forms -- the actual show takes over, and I can do it's to add more notes during the production and after...
Very simular fate is ahead of The Shrew...
Kate: from http://dsc.dixie.edu/shakespeare/shrewess.htm : Because the first scene between Petruchio and Kate is so abbreviated, the physical action therein is concentrated, and the sparring seems more physical than intellectual; of the 88 lines in the text, 34 have been cut. The combat becomes heated when Kate threatens, "best beware my sting" (2.1.210) and bites Petruchio's hand. When he moves to grab her bottom on the line "Who knows not where a wasp does wear his sting?/ In his tail" (2.1.213-14), she slaps his hand. After Petruchio proclaims himself a gentleman (2.1.217), Kate lustily exclaims, "That I'll try" and slaps his face, finally provoking him to anger. His response, after Kate declares, "If you strike me you are no gentleman" (2.1.220), is to slap her twice (not, however, as hard as she slapped him). He holds her wrists behind her back with one arm as he compliments her from 2.1.236-244, and Kate stamps on his foot at "Thou art pleasant, gamesome..." (2.1.239). Then, just before he says, "Nor hast thou pleasure to be cross in talk" (2.1.243), Petruchio puts his hand over her mouth to prevent her from speaking, and she promptly bites it.
Kate has escaped his grasp by 2.1.251, and she begins throwing bric-a-brac and potted plants at him; she then tries to beat him with the broken lute when he says, "be thou Dian and let her be Kate" (2.1.254), but she misses and falls over his lap in a spanking position. And Petruchio does just that on line 260.
[ ... ]
Katherine and Petruchio dive into the violence enthusiastically if not immediately, and when they do, the text becomes subordinate to the action, despite the fact that all the lines in this encounter are intact. The first truly violent action comes at 2.1.217, when Kate punches her suitor in the jaw and knocks him to the ground. Petruchio jumps up, looking as though he's going to punch her back, but he controls the urge. Some of the most noteworthy bits of roughhousing occur from lines 236-65, during which Petruchio grabs Kate from behind (236), and Kate flips him over her back (237). At line 239, Petruchio grabs her from behind again, lifts her from the floor, then, as he says, "slow in speech" (240), he puts his hand over her mouth. Kate, of course, takes this opportunity to bite his hand (243), after which he lets her go. When Petruchio speaks of "gentle conference" (245), she jumps on his back and grabs his face.
Later, at 2.1.255, Kate lunges at him and falls to the floor, giving Petruchio the opportunity to seize her ankle and bend her knee so she can't get up. After line 257, "It is extempore from my mother wit," Petruchio bites her toe; she screams, shakes Petruchio off, pins him on the floor and bends his knee into the same awkward position, before she replies, "A witty mother! Witless else her son" (258). Finally, Petruchio twists around and pushes Katherine to the floor at "Marry, so I mean, sweet Katherine, in your bed" (2.1.260). He kneels between her legs, catches her wrists, and holds her down while he forcefully insists that they will be married.10
PS
[NB}The Chinese Opera style has been characterized as "total theatre," integrating into an organic art such elements as singing, recitation, dancing, pantomime, acrobatics, and stylized movements. Costumes, makeup, and the accompanying music provided by an orchestra further enhance the performance. The Chinese Jingju divides its roles into four major categories: male, female, painted face, and the comic, and the orchestra consists of percussion, string and wind instruments to create the appropriate atmosphere.

As Jack Jorgens says, "Their struggle, really a mutual taming, is 'the old game'--they test each other, school each other" (68). If this Petruchio is not a conscious improver of Kate, he does change her (as she changes him) for the better, a message of hope which the rainbows and syrupy music have been foreshadowing all along.
NB
Free JavaScripts provided
by The JavaScript Source

LOVE Compatiblity (type two names)

Free JavaScripts provided
by The JavaScript Source

Free JavaScripts provided
by The JavaScript Source

Quotes & Thoughts: for now -- see Dangerous Liaisons pages!

[ use Google to search my both, theatre (vtheatre.net) and film (filmplus.org) sites! subscribe to forums: dramlit, directing, acting and etc. ]
©2004 filmplus.org *


teatr.us

* home * about * guide * classes * advertise * faq * contact * news * forums * mailing list * bookstore * ebooks * search * calendar * games * polls * submit your link * web *

Get Site Info "... It is also concerned with the inner world of psychological experience, and particularly with the imagination in relation to human behaviour. These two themes, the social and the personal, are intimately connected with each other, so that the total experience becomes a unified whole. The comedy is a complex work of art...." G.R. Hibbard, ed., The Taming of the Shrew, New Penguin Shakespeare, 1968
THE PLAY AS SOCIAL DESCRIPTION

Though the last scene lacks romance it contains in a highly representative manner those things in the play which I believe best characterize it and give us the greatest pleasure....

All is not easy and intimate; and the talk, though its kind of wit is not ours, convinces us that real people are talking. Shakespeare in fact exercises here his adorable gift of making us feel close to his characters, almost of allowing his readers to share in the social life he presents so lucidly....

All through the play there is the impression of the genuine domestic life, humanizing the cruder parts of the main plot and bringing to life the rigid and potentially arid conventions on which the subplot is founded....

The most sustained picture of domestic life is that of Petruchio's country house. True, the things that happened there were exceptional but at the same time we gather the sense of what was normal. Grumio in one sense is the conventional, necessary clown but he is also that genuinely recurrent character, the humorist of the gang. Arriving after the dreadful journey he calls Curtis, one of the servants, who enters and asks who "calls so coldly." Grumio, undefeated, answers, "A piece of ice. If thou doubt it, thou mayst slide from my shoulder to my heel with no greater a run but my head and my neck" (IV, i, 12), and we feel that this is the kind of thing the other servants expect of him.... And later the visits from the tradesmen complete the picture of life in the country.

E. M. W. Tillyard, Shakespeare's Early Comedies, 1966
---
TOPICS: drama + comedy + postmodern + self + commedia + biomechanics + shakespeare + comical + sex + shake-comedy + 12th night +
---
As Germaine Greer remarks, "Kate has the uncommon good fortune to find [a husband] who is man enough to know what he wants and how to get it." By most standards, including feminist ones, Petruchio is a more interesting and challenging possibility as a husband than the Orlandos and Orsinos of this world, just as Kate is a more interesting wife than Bianca.
Ann Thompson, ed., The New Cambridge Shakespeare edition of The Taming of the Shrew, 1984
Shakespeare wrote 37 plays (38 if you include The Two Noble Kinsmen) over a 20-year period, from about 1590 to 1610.

* THR470 Film Directing Spring 2004 *

FURTHER READING CRITICAL WORKS

Brown, John Russell. Shakespeare and His Comedies. London: Methuen and Co., 1957.

Coghill, Nevill. "The Basis of Shakespearean Comedy." In Shakespeare Criticism 1953- 60, edited by Anne Ridler. London: Oxford University Press, 1963.

Craig, Hardin. "The Shrew and A Shrew: Possible Settlement of an Old Debate." In Elizabethan Studies and Other Essays. Boulder, Colorado: University of Colorado Press, 1945.

Dusinberre, Juliet. Shakespeare and the Nature of Women. Totowa, N.J.: Barnes & Noble Books-Imports, 1979.

Goddard, Harold C. The Meaning of Shakespeare. Vol. 1. Chicago: University of Chicago Press, 1951.

Morris, Brian. "The Play." In the new Arden edition of The Taming of the Shrew. London: Methuen, 1981. Incorporates much of the previous scholarship and critical views.

Nagler, Alois M. Shakespeare's Stage. New Haven: Yale University Press, 1981. A standard work.

Salgado, Gamini, ed. Eyewitness to Shakespeare. New York: Barnes & Noble, 1975. Covers reviews of performances from 1590 to 1890.

Spencer, Theodore. Shakespeare and the Nature of Man. New York: Macmillan, 1942. Good insights into Elizabethan thought.

Thomson, Peter. Shakespeare's Theatre. London: Routledge & Kegan Paul, 1983. A fine book on the Globe Theatre.

Thompson, Ann. "Introduction." In the New Cambridge Shakespeare edition of The Taming of the Shrew. Cambridge, England: The University Press, 1984. This complement to the Arden edition has some excellent illustrations of productions of the play.

Tillyard, E.M.W. Shakespeare's Early Comedies. London: Chatto & Windus, 1966. Has an interesting treatment of The Taming of the Shrew.

Traversi, D.A. An approach to Shakespeare. New York: Doubleday, 1956. An analysis that begins with words, themes, and images.

Van Doren, Mark. Shakespeare. New York: Henry Holt and Co., 1939.
act.txt --
DIRECT images:

shrew questia.com
2005-2006 Theatre UAF Season: Four Farces + One Funeral & Godot'06
Film-North * Anatoly Antohin
View My Stats * cite: anatoly antohin. URL + date [ my shows : 1. writer * 2. director * 3. dramaturg * 4. actor ]